Writing prompts – who is this woman?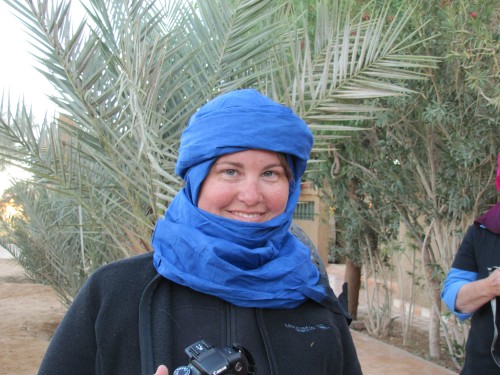 Who is this woman?
That is the main question I am posing for this series of writing prompts. I should add that I know who she is, and what she was doing in this photo, but I will keep that to myself. I don't want the 'truth' to influence your creativity in any way.
Possible writing ideas
Below is a list of possible ideas or prompts for your writing. You can follow any one of them in your writing endeavours, or you can take an entirely different tack to any I have suggested.
Over to you:
Who is the woman in the photo? Describe her and imagine her background, writing a fictional biography of her.
What is she doing? Write a descriptive piece about what she is doing, or has just done, or is about to do.
Why is she smiling? Write a short story – even a flash fiction piece – giving the back story of what has caused her to be so happy.
What the significance of the way she is dressed? Do some research on the different ways of dressing in different cultures, and write a report on your findings. Or use this information to give colour to a story you are writing set in that culture.
Write a poem about this woman – perhaps an ode, or a sonnet of admiration.
Write a short story in the first person starting with the words: "I thought I would never see the day when I…"
Incorporate in a short story a significant event in the life of this imagined woman, making sure that the date palms in the background play an important role in the story.
Write a personal account of a time when you visited an exotic destination. What did you see and experience, how did you feel, and why do you want to return?
Write about a time when you saw a person dressed in an unusual or a memorable way. Describe your reaction. How did your encounter change you, or make you feel?
Write about a time when you dressed in a special way for a party, and how you felt. Imagine that you were the only one dressed in a costume, and how that made you feel. Craft these feelings into a short story, or even the opening section of a novel.
More writing prompts
You can access many more prompts for writing here.
And you can find many hundreds of short story starters here.
Good writing.
Trevor