Archive for the 'Events' Category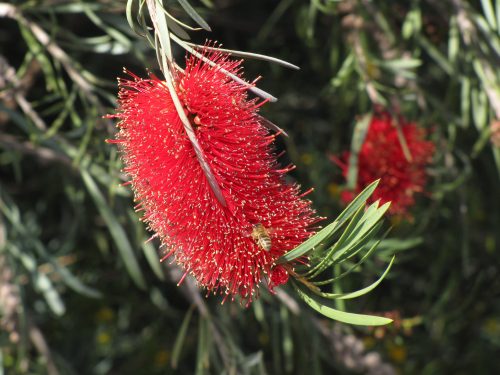 This site, Trevor's Writing, is celebrating its 11th Anniversary today.
It hardly seems like eleven years, but time flies when you are having fun. The start of this blog was soon after I retired from 35 years of teaching. (You can read more about me here and here)
Loyal readers – I salute you
Over the years I have been adding various articles here about writing, reading, publishing and many other things along the way. Sometimes I have posted regularly every few days; at other times I have gone weeks and sometimes months between posts. To anyone who has remained a regular reader – I salute you. Such patience and loyalty should be rewarded, but sadly, all I have to offer you are promises.
Works in progress
Over recent days and weeks, I have been working on a short novel for children. I hope to publish this soon, first as an eBook and then as a print book. Stay tuned. I have many more plans to self- publish many of my works of fiction, non-fiction and poetry. As a side project, I am also adding occasional entries to my memoirs. At this point, I am not sure if this will be a limited publication for family and friends only, or more widely available. We will see how it turns out.
Works still to come
I have plans for many more posts here on this site, as well as plenty of self-published eBooks and print on demand books. I can see an exciting future ahead, so stay with me. Over the last 25 years, I have written well over three million words, a good proportion of those words are on my blog sites. In addition to blogging, however, I have many unpublished works – novels, short stories, poems, articles and plays. Many of these I plan to polish, edit and publish, with a little rewriting as needed. I also have a half dozen picture book texts waiting to be sent off to traditional publishers.
Imagination
On top of all of the above writing, rewriting, editing, proofreading and so on, my fertile imagination won't just stop. It keeps on coming up with great ideas to write about. Several ideas for novels have been bubbling away in my subconscious for months – some even years. Somehow, they must get written and out there for the world to enjoy.
Meanwhile…
I will keep the posts coming on a wide variety of topics, from publishing and writing hints, story ideas, writing prompts, poems, short fiction, book and film reviews and more.
Newsletter
Go to the sidebar or below the comments to sign up for my regular newsletter. It has been so regular, in fact, that issue #1 still hasn't been written. (Sigh – that's another thing I plan to write.)
Why not stop by and leave a comment or two?
Good reading, Good writing,
Trevor
Further reading:
HAPPY CHRISTMAS.
Yes. I know that this is a few days late. Over the Christmas weekend I decided to take it easy and not do too much writing. It is good to have a little break from writing every now and then. Instead, I focussed on relaxing and reading. Over recent months I have read some very interesting books, and I will review the best of them here on this site as time permits next year.
Quiet Christmas
This Christmas was unusual in our household. Usually it is a time of gathering the family together for a meal or two (or more) and a time of catching up with relatives we do not get to see very often. This year it was just my wife and me, so our celebrations were very quiet. Our son and his family live in Sydney and that is two days' drive away, so it is not practical just to 'pop in' for a meal. Our daughter is usually home at this time of the year too, but she is teaching in Ethiopia at present. It's not the easiest to 'pop in' from Ethiopia, either. She has escaped for several days with colleagues, enjoying a break at the beach at Mombasa in Kenya.
Childhood memories
Late on Christmas Day we had a lovely phone call from our grandchildren in Sydney. They were in a local park trying out their Christmas presents – new scooters. I have many fond memories of Christmas as a child. The celebrations began a few weeks before Christmas with the school concert in the local hall. Here the children in the small town in the South Australian mallee rehearsed and then performed plays, musical items, and gymnastics displays on the small stage.
All the parents came along to this concert, the highlight of the school year. We proudly showed off our best school work for the year on tables and display boards set up around the walls of the hall. At one of these events, I can still remember nervously playing several musical pieces on the piano, my only public musical performance ever. The supper at the end was worth all the hard work in preparation.
Christmas Eve
Another event I always looked forward to at Christmas time was at the small, local Lutheran church where my family worshipped every week. For the weeks leading up to Christmas we would rehearse the carols and readings to be included in the Christmas Eve service. The Sunday School children would all be seated out the front of the church in front of the large decorated tree in the corner. This was always a native pine from somewhere in the district. It was probably a Callitris preissii, common in the region. It was decorated in the traditional way with tinsel and baubles. It also had little bags of lollies hanging all around, and the children were able to take one each after the service. The tree also had many candle holders with real candles in them. I was always terrified that the whole tree would catch on fire! It never did.
Christmas story
The programme on Christmas Eve always told the story of the first Christmas. This retelling year after year was always something amazing to me. As I grew older the special nature of the story of the Christ-child remained precious to me. We had readings from the well-known accounts of that coming of Jesus, plus soul-stirring renditions of the old familiar hymns and carols. The evening ended with the giving of prizes to every child in the Sunday School. I always looked forward to adding another book to my growing collection.
After the service the adults would gather outside the church in the cool of an Australian summer night. Many of the men gathered here had just a few hours earlier come in from paddocks and the hot, dusty work of reaping wheat or barley crops. They always enjoyed a yarn and telling each other the joys or frustrations of the latest crop, depending on what kind of season they had endured – or enjoyed. While I waited quietly – but always impatiently – for my father and older brothers to be ready to go home, I remember gazing into that great expanse of sky above, star-bright against the black depth of the universe.
Star of wonder, star of night,
Star of Royal Beauty bright.

(See here for all the words to this carol)
Presents:
I was always impatient to get home after the Christmas Eve service. we had a tradition in our family that presents were to be opened on Christmas Eve after the church service. We changed that to Christmas morning with our own children, and the same applies to our grandchildren.
I would eagerly unwrap my presents, hoping all the time for even more books to add to my library. The next few days were blissful; heaps of delicious food, family visiting often and plenty of time to read, read, read.
Sweet memories.
May you have a happy and blessed Christmas and a wonderful New Year.
Trevor.
Yes, yes – I know.
Wishing my readers a happy new year over two weeks into the year is a little belated. Never mind.
In reality, I have been a little distracted lately. And not just with the Christmas and New Year celebrations. Over the last three weeks we have had a constant stream of visitors. These include our daughter home for a few weeks after teaching all year in Clare in the mid-north of South Australia. Then we have also had our son and his family over from Sydney, including our two grand children, ages 7 and 4. They are lively children and a challenge to keep occupied. Our swimming pool has had a good workout and in that context  it is good that the weather has been very warm.
Included in our busy schedule in recent weeks have been two family gatherings. The first was on the farm where I grew up which is now operated by my nephew and his three sons. It was a time of reminiscing and catching up; those present included my niece over from Perth in Western Australia and my son and family from Sydney. More recently we had a few days staying with my sister-in-law and family in Peterborough in the mid-north of the state. Once again, it was planned as a family gathering. Despite the oppressive heat – around 44C (111F) – we had a great time with plenty of great food.
Now it is time for life to get back to a little bit of normality – I hope.
2015 in review
At this time of year it is normal to review the year just gone, and to look at the year ahead. So what were the highlights for me of the year 2015?
Reading: I managed to read a significant number of books, including some quite long works. These included Richard Flanagan's brilliant The narrow road to the deep north, Malala Yousafzai's inspiring I am Malala (read my review here), and the confronting Rosanne Hawke novel The truth about peacock blue.
More reading: with the acquisition of my first eReader I ventured into a whole new reading experience. Books read on my Kobo device was a pleasant experience, and included The kite runner (a wonderful book) and The girl with the dragon tattoo (a gruesome and quite disappointing book – read my review here).
Writing: the last year has not been a great one for me regarding getting my writing published. I had just a handful of articles published and no success in competitions.
Blogging: With over 430 blog posts over five sites I consider the year to be reasonably successful. (You can access these posts here on this site, as well as Trevor's Birding, Trevor's Travels and our church site here.)
Health: Multiple health issues over the course of the year have been a major limiting factor. Thankfully, I am seeing some light at the end of the gloom in this area.
Biggest disappointment for 2015: not getting any of my books published, including some as eBooks.
Plans for 2016:
I haven't actually had the time so far to list some goals for this year, but they are sure to include the following:
Reading: continue on my programme of reading significant works of literature. currently I am reading The people of the book by Geraldine Brooks. I recently read two other books written by her: The secret chord and Caleb's crossing.
Blogging: at least 500 blog posts over the various sites for which I write.
Poems and stories: I plan to submit many poems and stories to competitions journals, and magazines.
Novels: I am still debating about whether to send my novels to print publishers, or to self-publish them as eBooks. I am leaning towards the latter.
Non-fiction: I have many ideas for non-fiction books to be published as eBooks. Stay tuned.
Health: I am working on improving my general health, fitness and well-being this year – with some help from my doctor and physiotherapist. I've already started losing weight.
Happy reading.
Good writing.
Trevor
HAPPY CHRISTMAS
to all of my readers.
I hope that you have a wonderful Christmas.
This year our Christmas has been very low key. Just my daughter home for a holiday, and my wife and I. Speaking of my daughter – she surprised us when she came home on Wednesday with a lovely set of three presents for us. In consultation with our son she bought us a new set of three bird baths. Many of the photos which appear on my other site Trevor's Birding are taken of birds having a drink or a bath, including the photo above taken of a White-browed Woodswallow having a drink. This photo shows the old bird bath. It was taken on a very hot day last week.
Last night I went to the 11:30pm service at our church. This was a very moving service and a great way to see in Christmas Day. This morning we all ventured out again to our church service. Later we cooked up a storm for lunch: roast pork and vegetables on our barbecue. Despite the heat this went well. Today was the hottest Christmas Day we have had in South Australia since 1945. Thankfully our air conditioner coped well.
After our main course my wife served up the Christmas fruit pudding she made yesterday. Together with home made custard it was delicious. While none of us over-indulged, we all tried to read our books during the afternoon but sleepiness got the better of us. We all had a snooze. Thankfully, no noisy children or noisy toys in this household this Christmas. That will change next week when our son and family arrive from Sydney for three weeks.
Dinner was a repeat of lunch with a enough leftovers to go around. It was just as enjoyable as lunch.
Happy Christmas, everyone.
Trevor
I have been planning on writing this article for a few days now, but world events have overtaken me. I just have to write this. The idea for this post started out being a review of a book – and I will do that, but the underlying story is much, much bigger. I was just going to write a simple, straight forward review of a novel for young people, but the news headlines of the last few days shout louder than any review.
The people of Syria are experiencing something I can never imagine. War in recent times has ravaged their beautiful country and continues to do so as I write. It is daily in our news broadcasts. I don't know enough about the politics of the conflict to comment, but I do appreciate the massive humanitarian crisis which has developed over recent months, culminating in very recent events.
None can forget the image of the drowned body of a small boy on the beach. His family was one of millions attempting to escape the war zone. Many are heading towards European countries by any means possible. The scale of the tragedy is unimaginable. I cannot imagine a body of refugees the size of a large part of the Australian population migrating in part on foot with only a few hand-held possessions. I cannot begin to imagine what they are going through, the terror they must feel, the sense of dislocation, and the utter hopelessness of their actions. We cannot sit idly by and ignore their plight.
Only minutes ago I checked the news, and this morning the Australian Government announced that we will be accepting an additional 10,000 Syrian refugees into Australia. While this is good news, I feel that it is pitifully short of what we could, and should be doing. Double, or triple that amount would be more like it, in my opinion. In the same news bulletin the government announced that it is giving the go-ahead for our planes to join forces in bombing raids on Syria. I, like so many others, despair at news like this. This is not our conflict. Surely Australian involvement can only cause more suffering?
Book Review: "Zafir" written by Prue Mason. (Published by Allen & Unwin, Sydney, 2015.)

"Zafir" is another in the highly acclaimed series of novels in the "Through My Eyes" series for young adults. This series aims to tell first hand accounts of war zones through the eyes of children caught in conflict. Zafir, a young boy caught in the start of the conflict in Syria a few years ago, grapples with what war means to him, and how it impacts various members of his family. Not only are immediate family members injured, some are arrested and imprisoned without trial and many in the close, loving family are displaced persons in their own country.
When Zafir is on his way to school he sees a body dumped from a moving car. He is concerned that nobody stops to help and he is told to forget he ever saw it. The conflict he feels as a result, and the rapidly deteriorating situation politically and socially, brings a nervous uneasiness into his life, and the downward spiral into his family's displacement begins. Add to this is the conflicting spiritual influences in his life and we observe his whole world collapse around him – literally due to bombing of his home, and metaphorically with the arrest of his father.
This is a fast moving, intense story which feels like an action movie, reads like an adventure story, confronts the reader with the reality of war and mirrors today's newspapers and television news broadcasts. Highly recommended.
Further reading: