Archive for the 'Blogging' Category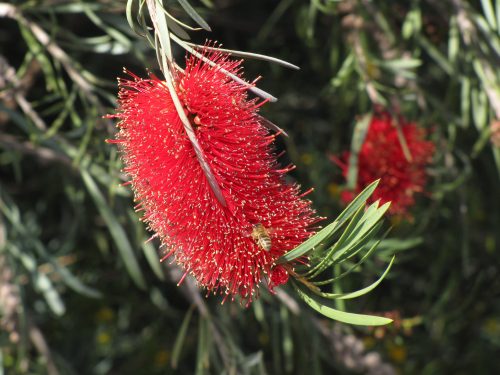 This site, Trevor's Writing, is celebrating its 11th Anniversary today.
It hardly seems like eleven years, but time flies when you are having fun. The start of this blog was soon after I retired from 35 years of teaching. (You can read more about me here and here)
Loyal readers – I salute you
Over the years I have been adding various articles here about writing, reading, publishing and many other things along the way. Sometimes I have posted regularly every few days; at other times I have gone weeks and sometimes months between posts. To anyone who has remained a regular reader – I salute you. Such patience and loyalty should be rewarded, but sadly, all I have to offer you are promises.
Works in progress
Over recent days and weeks, I have been working on a short novel for children. I hope to publish this soon, first as an eBook and then as a print book. Stay tuned. I have many more plans to self- publish many of my works of fiction, non-fiction and poetry. As a side project, I am also adding occasional entries to my memoirs. At this point, I am not sure if this will be a limited publication for family and friends only, or more widely available. We will see how it turns out.
Works still to come
I have plans for many more posts here on this site, as well as plenty of self-published eBooks and print on demand books. I can see an exciting future ahead, so stay with me. Over the last 25 years, I have written well over three million words, a good proportion of those words are on my blog sites. In addition to blogging, however, I have many unpublished works – novels, short stories, poems, articles and plays. Many of these I plan to polish, edit and publish, with a little rewriting as needed. I also have a half dozen picture book texts waiting to be sent off to traditional publishers.
Imagination
On top of all of the above writing, rewriting, editing, proofreading and so on, my fertile imagination won't just stop. It keeps on coming up with great ideas to write about. Several ideas for novels have been bubbling away in my subconscious for months – some even years. Somehow, they must get written and out there for the world to enjoy.
Meanwhile…
I will keep the posts coming on a wide variety of topics, from publishing and writing hints, story ideas, writing prompts, poems, short fiction, book and film reviews and more.
Newsletter
Go to the sidebar or below the comments to sign up for my regular newsletter. It has been so regular, in fact, that issue #1 still hasn't been written. (Sigh – that's another thing I plan to write.)
Why not stop by and leave a comment or two?
Good reading, Good writing,
Trevor
Further reading:
Requests
From time to time I get requests from readers to write guest posts for this site (or my other sites Trevor's Birding and Trevor's Travels).
All my own writing
I guess I should be flattered that someone else would like to write articles here for me. It is somewhat encouraging that other writers value this site so much that they wish to write for me. The truth is – I write all of my own material. I have always written all of my own material on my various sites, except for our church site which is mostly my writing but occasionally the writing of others.
Over a thousand articles
This writing site has been in existence now for almost eleven years – I will celebrate its 11th birthday in early March. During that time I have written over a thousand articles. These have included examples of my poetry, some of my short stories, reviews of books I have read recently, and articles about the craft of writing. Included in the latter is a whole series on how I went about writing my novel and thesis paper for my Master of Arts Creative Writing degree a few year ago.
How to search my site
All of these articles, stories, reviews and poems can be accessed via the search facility at the top of each page, or via the archives, also near the top. Or you can use the cloud on the sidebar to look for specific topics.
Future policy changes
Things may change here on this and on my other sites. I may get to the point where I am so busy working on new projects – such as writing, publishing and promoting my novels – that I won't have much time to write articles here. If this happens, I will announce this change of policy here, as well as in my regular newsletter.
Get my newsletter
You can easily subscribe to my regular newsletter by clicking on the title of any post, then going to the bottom of the page to sign up. I plan to publish these newsletters once a month this year. They will have information not included on this site, as well as details of upcoming publications. I would be delighted if you joined my growing number of regular readers.
Trevor
PS The photo below has nothing to do with writing. I took it on a recent holiday and think that it is a lovely photo of a beautiful Australian native plant.
Hi there, readers.
Are you still there, waiting on my every word?
Mmm… maybe not.
It has been a long time since my last post here. Goodness – was it really April the last time I wrote anything here? How time flies when life gets in the way. Life has certainly thrown a few obstacles in my way over recent months which accounts, in part, for my lack of posting here.
last April 
Way back in April we had four weeks holiday with our son and his family in Sydney. This visit was timed to coincide with the school holidays. Our grandchildren are ages 8 and 5 and we love spending quality time with them, especially during the school breaks when their parents are otherwise occupied. It's an exhausting pleasure, but we delight in it every day we are with them. Being a grandparent can be challenging, but it is wonderful. I keep reminding myself that it is a privilege and blessing denied far too many.
Terrible storm creates firewood
On returning home to South Australia we had an extremely busy and exhausting few months. First of all, we had a terrible storm which flattened many of the trees on our property. I spent many hours cleaning up the mess left behind. A wonderful by-product of all that chain-sawing will be felt during winter next year. All that extra firewood will keep us cosy and warm.
A wet, wet, wet winter
On top of all that work, we had the wettest winter for many years. We live on a rural property of five acres. The grass kept growing and growing and growing. We live in a moderate bushfire risk region, so I am conscious of keeping the grass under control.That means many hours of brush cutting and mowing on the ride-on mower. We used to have some four-legged "lawn mowers", but sheep need constant care. I hated seeing them get fly-blown, and a dog attack some years ago left me devastated.
Sorting, packing and cleaning
In the midst of all that, we had five trips to Clare in the mid-north of South Australia. Our daughter has been teaching in the local high school there for the last 15 years. We loved visiting her during that time. On this occasion, however, it was to pack up all of her belongings ready for a removalist to take everything away. This took many days of sorting, packing, and cleaning. All of her things are now in storage in a shipping container in our paddock. It will stay there for the next two years while she teaches overseas. She is teaching at an international school in Addis Ababa, Ethiopia. You can read about her adventures on Rose's Travel Jottings, though she hasn't updated the site for a while.
So, as you can imagine, writing has taken a back seat over the last six months. I have still managed to write regularly in my personal journal and I have certainly kept up with my reading and planning. Over coming months I hope to announce some wonderful news about my writing. I also plan to add many more posts here on this site, and on my other blog, Trevor's Birding.
In the meantime – good reading and productive writing.
Trevor
PS: I am also planning on publishing a regular monthly newsletter. This will contain news and articles not included on this blog. To subscribe, go to below the comments section at the bottom of each post. I'd love to see you subscribe.
CONGRATULATIONS.
Goodness, me.
Is it really ten years today since I started this site about writing, reading and books?
Today is the tenth anniversary of Trevor's Writing. Originally, I started blogging because family members wanted to keep up with what we were doing. This very quickly changed as I saw the potential of such a site very early.
Around the same time I started two other sites, Trevor's Birding and Trevor's Travels. I bit off a little too much, but over the intervening years, I have written over a thousand articles on these sites as well. More recently I have maintained and written many articles on our church site here.
I decided that I would use this site as a platform to share my writing, share my ideas about writing, sharing insights from the books I was reading and bringing to my writing my extensive experiences as a primary school teacher. I had retired only a few months earlier. In retirement, I planned to write as close to full-time as I could manage. It had been a dream of mine throughout my life. Now I had the time.
Over the last ten years I have included the following on this site:
Poetry, including many haiku
Short stories – mainly flash fiction up to about 500 words
Reviews of books and films
Writing ideas and hints
Short story starters to help my readers who are writers
Writing prompts to start the ideas rolling for writers
Reflections on the writer's life
Personal reflections on attempting and achieving my Master of Arts Creative Writing degree
Outlining the process of writing my novel which was the main component of my MA degree. I actually quoted portions of this site in my thesis paper.
How to access articles on this site
Readers of this site can access the articles in a variety of ways:
Use the search facility at the top of each page
Use the cloud of topics in the sidebar
Click on the Archives button at the top of the page and scan through all the articles (now over 1000 of them)
Click on one of the items under Contents on the sidebar
I also post quite a bit on Facebook, LinkedIn and Twitter – click on the buttons near the top of each page to follow me.
The Future
What am I planning on this site in the months and years to come? Basically, more of the same. I am also planning to publish a range of eBooks. Stay tuned.
Good writing.
Trevor
HAPPY BIRTHDAY to TREVOR'S BIRDING.
10 YEARS OLD TODAY
I started blogging about Australian Birds ten years ago today.
What an interesting journey. It has, in part, satisfied some of my writing dreams. Even though I have published over 4000 blog articles in that time, on this and other sites, it has still amazed me of the result. Over all of my sites I have had over a million pageviews, over 7000 comments, over half a million readers from over 200 countries and a steady, but modest, income stream.
Trevor's Birding, a companion site to this one, features photos and articles about Australian birds. Over the years I have travelled to many places here in Australia to capture photos of our wonderful and colourful birds. I have also taken photos and written about some birds I have observed in other countries, like Thailand, Nepal, Ethiopia, Morocco, and Spain. This site actually started on another platform and has had several upgrades over the years. I am hoping for some exciting new developments in the coming months, so stay tuned.
Trevor's Travels, another companion site I write, and this one features articles about and photos of places I visit. These articles cover several states of Australia as well as Thailand, Nepal, Ethiopia, Morocco and Spain. I have many more photos yet to share on that site too. This site celebrates its 10th birthday late this year.
Of course, the site you are reading at present, Trevor's Writing, has its 10th birthday in March next year. Many more articles to come and some interesting developments in the coming months.
And did I mention I also maintain and do some of the writing for our church website here?
This all keeps me busy writing.
You can also follow me on Facebook and Twitter.

I hope you like the bird photos featured today.
Happy writing
Trevor
Further reading
Trevor's Birding – where I write about Australian Birds
Trevor's Travels – articles about and photos of my travels in Australia, Thailand, Nepal, Ethiopia, Morocco, Spain.