Archive for the 'Authors' Category
"On Father by John Birmingham published in 2019 by Melbourne University Press.
Well known Australian author, John Birmingham, had his world shattered by the lengthy illness, and subsequent death, of his father. In this short book of only 80 small pages, he chronicles his loving relationship with his father, his struggle with his father's prolonged sickness and the fallout from his death.
Birmingham grapples with his attempt to accept his father's passing, quoting from a range of writers and philosophers down through the ages as a means of understanding his grief. He also outlines how his period of bereavement negatively impacted his writing for many months.
I bought this little booklet for two reasons. Firstly, I have read and enjoyed a number of his books. Secondly, early last year I lost my own wife after 47 years of marriage. I am really struggling to move forward with my writing as well. This book has helped me to move on with my own grief, rather than move on from my grief.
As Birmingham found out, almost every pleasant memory or experience is tainted with a touch of loss. I found that to be acutely so on a recent driving holiday in New South Wales and Queensland. I saw so many beautiful things and wished so much that my wife could have seen these amazing places and scenes.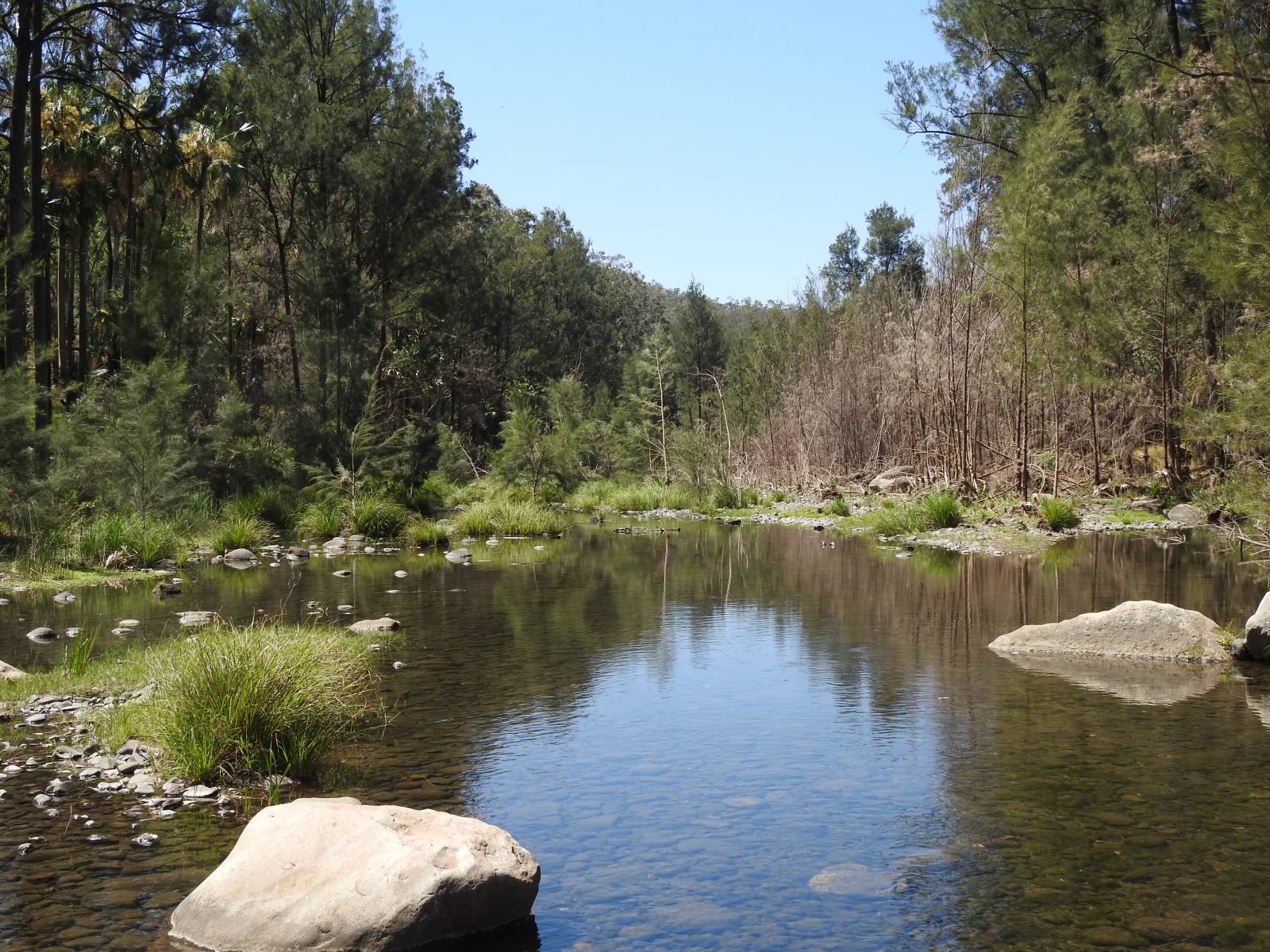 I recently came across a new book about birding which I quickly bought and read through over just a few days. Joe Harkness, a teacher who lives in England, struggled with mental health. This was until he took up birding more seriously. His book, simply called Bird Therapy, describes his journey from illness, including depression, to better health.
I won't go into more detail here except to link you to my review on my birding site here.
If you want to read more about this project, I encourage you to check out the Bird Therapy Blog written by the author, Joe Harkness.
Last week I had an occasion to indulge in the Writer's Happy Dance.
Well – I didn't actually do a proper dance – more of a geriatric gyration. With lots of clicks and groans in my ancient bones.
The reason for this joyous occasion was a notification that one of my stories has been accepted for publication in an anthology. It also means that I am in the running to win a prize in a writing competition. The competition was jointly run by Radio 1079 Life (Life FM) and Tabor College. Tabor was where I did my Masters Degree in Creative Writing; I can highly recommend their creative writing programme which can be studied externally.
The competition is called "Stories of Life" and are based on true-life experiences and must contain some element of one's Christian faith. I initially found it challenging to come up with a viable story concept, but once I started, the words flowed easily. I must admit that I put myself under a little pressure, leaving my submission to the very last day and posting it the website at 11:35 pm, just 25 minutes before the closing time of midnight. I always say that I shouldn't put myself under so much stress, but it happens far too often.
The story I wrote was based on one of my experiences while travelling in Nepal about ten years ago. I thoroughly enjoyed my holiday in Nepal and vividly remember many of my amazing experiences. You can read some my experiences here.
Competitions
Submitting stories and poems to competitions is an excellent way of improving your writing skills. I must admit that I don't do this nearly often enough. By pitting one's writing against other writers, you get to hone your writing, editing and proofreading skills. Some competitions even give feedback from the judges. This helps you to further improve your writing until you regularly get listed in the short list or get a commendation from the judges. Winning some prize money is wonderful, of course, but this should never be the prime reason for entering. A prize is a lovely bonus. Constantly improving your writing should be your main aim.
When writing for a competition follow these simple hints:
Write the very best story you can.
Rewrite, edit and proofread the story until it sparkles. Or grabs the readers' throats.
Read – and reread – the rules set out by the organisers.
Stay within the word limits, not too short and never over the maximum word count.
Read your story out aloud, or get someone else to read it – this will help you to find typos and errors in grammar.
Submit before the due date.
Poetry
The same rules apply to poetry, except that the organisers usually stipulate the maximum length and sometimes the theme. A few years ago I was delighted to actually win a national poetry competition. I not only did the Writer's Happy Dance, I think I also gave a yell of delight. The prize money was a wonderful bonus, too. I can now put "Award-winning poet" on my resume – how cool is that? You can read some of my poetry here.
A personal goal
As I said above, I don't enter nearly enough competitions. I have hundreds of suitable poems and dozens of good stories ready to go. It is one of those things I always intend to do, but I need to enter far more regularly. I do have this as one of the goals for this year, but I am a long way off reaching my goal.
Good writing. 
Trevor
Just a few thoughts today about Stephen King, Writing, Reading and Life.
It happens to be the great writer's 70th birthday. I, too, will also be 70 in a few weeks' time, but the comparison ends there.
I just wrote that he is a 'great' writer. Many people would undoubtedly agree with that statement, but I don't agree – or disagree – with that assessment. I can only go on what other people have said and written. This is because I have only ever heard or read about his written works. I cannot recall ever having read any of his stories, so I really cannot pass any kind of judgement.
Not a fan
I should also say that I am not about to race out and buy any of his books.
There are two reasons for this:
I don't particularly enjoy reading the kinds of books that he writes, so I am not a fan.
I have far too many unread books on my bookshelves and on my eReader to justify buying any more. At this stage.
I am sure that he is a fine writer. His popularity and his impressive number of major awards testify to this fact. He has the track record to show that he is a highly regarded writer by many people. I have no problem with that. But now I must come clean with a confession: I have actually bought one of his books and it has sat unopened, unread and unloved on my bookshelf for more than 4 years now. I speak of his book On Writing: A Memoir of the Craft. I bought it with the view of studying the writing craft as seen by one of the greats.
And so I will. Soon, I hope.
Great Stephen King Quotes
Today I came across a list of 70 great Stephen King Quotes on his 70th Birthday. This is a great list of wonderful quotes about reading, writing, life and a whole range of topics. While I don't particularly like some of them, many of them are great, and some of them are very well known, like this one:
"If you want to be a writer, you must do two things above all others: read a lot and write a lot."—On Writing: A Memoir of the Craft
I agree wholeheartedly. These two things I have been trying to do over the last 13 years since I retired from being a classroom teacher. All through my life, I have been an avid reader, but much of that reading was classroom based. I would voraciously read children's books, always searching for the next great book to share with my students. For eight of my 35 years of teaching I was a teacher-librarian, so books have always been foremost in my professional life.
Me – the writer
All through my teaching career, I struggled to find the time to write. While I always regarded myself as a writer, my writing was largely confined to weekends and school holiday periods. Since retiring, however, I have given myself permission to write every day, and during some periods have considered myself to be a full-time writer. Life has a habit of getting in the way, and there have also been lean writing times – like the last few months caring for my ill wife. (She is improving – thanks for being concerned.) During these years of my second career, I have had some publication success, and I have written nearly three million words, many of them published on my various blog sites. ( Trevor's Birding and Trevor's Travels.)
Me – the reader
Now that I have the time, and the freedom, to read whatever I want to, I am finding so many great writers and books to explore. My family is convinced that I will die with a very high pile of unread books alongside my bed. This is probably true – and they will find many unread books on my eReader as well. Still, I love the freedom of reading whatever I want to read, and exploring the works of authors and genres I didn't have time to read in earlier years.
So – Happy Birthday Stephen King.
Good reading and good writing to you all.
Trevor
The Golden Hour by Claire Belberg
Stone Table Books, Northcote, Victoria, Australia, 2017.
And now for something different.
This is a novel with a fascinating plot – the story kept me intrigued and guessing until the very end. Sure, many other books have done that too, but this novel drew me in from page one and wouldn't let me go. What was actually happening to the characters? What had happened to them?
James, a teenage computer hacker and graphic artist, is trapped inside a mysterious, windowless room. He has no idea how he got there. Two other occupants of the room have no idea how they also came to be in this surreal room. The story delves deeply into the fears, background, family and life of James, and how he relates to his companions. Attempts to escape appear futile – or are they?
This is a brilliantly written novel filled with a small cast of finely drawn characters. While the reader's sympathies lie with the protagonist James, strongly portrayed through the author's first person account, one is also drawn one minute to the other characters of Naomi and Eliza – and then almost immediately repulsed by them through their words, attitudes or actions.
It is hard to pigeon-hole this novel into a single genre. While there are some elements of fantasy, it does not sit comfortably there in my opinion. Is it a psychological thriller? Hardly – though there are many moments where the reader just has to keep turning the page. Possibly the closest one could get is to describe this novel as speculative fiction. It goes a long way to answering the ubiquitous writers' question: "What if…?" What if you unexpectedly find yourself locked into a place or situation from which there was no hope of escaping? How would you react?
As something of an aside, as I read this novel I couldn't help thinking of the characters in Beckett's "Waiting for Godot." The surreal nature of this novel would, in my opinion, translate well to the stage or possibly even the screen. The plot, dialogue and action are all dense, confronting and intense.
Highly recommended.
Launch: this novel is being launched tomorrow 21st June 2017 at 6:30 pm in the Blackwood Library, South Australia. RSVP ph: 8372 8255
Links:
Acknowledgement: special thanks to the author, Claire, for her friendship, encouragement and for a review copy.